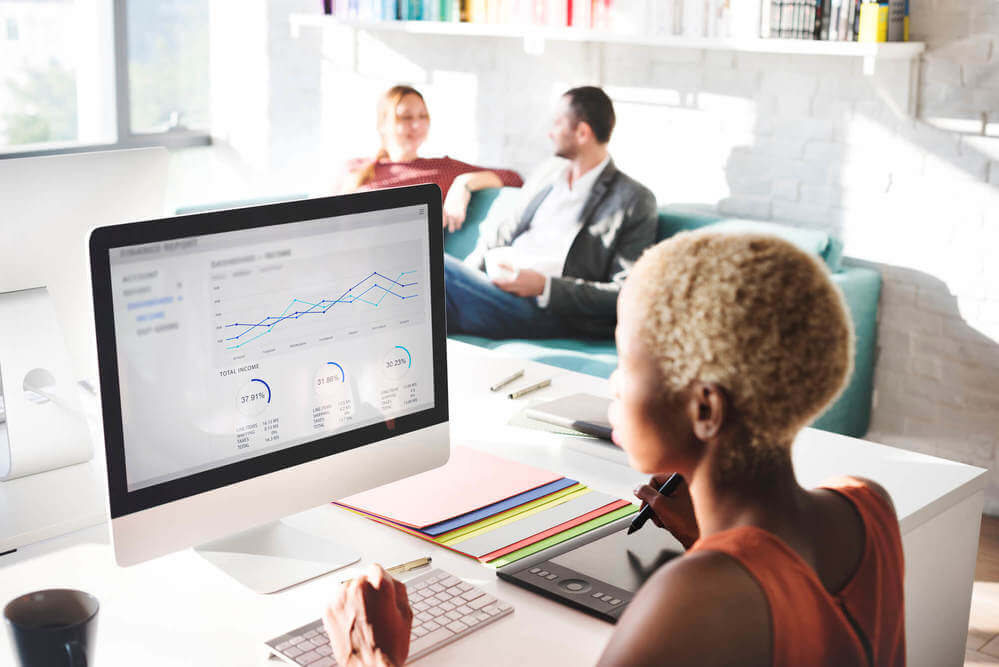 To not just be one more in the crowd, there are actions related to social media management that bring a lot of results. And the best? Most cost nothing but organization and creativity.
To help you build a relevant digital presence, we've prepared this article with best practices in social media management. So, if you are interested, check out our material to the end and have a good reading!
Get to know your target audience
Knowing exactly who you want to reach is the first step in producing relevant content. What do these people like, what social networks are they, how do they communicate, what are their problems?
Knowing your audience well, in addition to addressing topics that are of interest to you, you will also know how to use the appropriate language to communicate better. After all, an approach that arouses the curiosity of teenagers will not have the same effect on senior executives does not it?
Most of the time, demographic data provided by social networks themselves can help you better understand who is consuming the content you produce. Always be aware of this to personalize your communication more and more.
Plan your content
We know that planning is essential in virtually every area of ​​our lives, and digital content would be no different. If you want to build and retain an audience, you have to win it.
For your social media strategy to succeed, you need to plan the content you will produce. Establishing a frequency of publications is essential for your audience to return to your channels for new content.
Most people are connected to entertain, maintain contacts and seek solutions to their problems. Therefore, content that only aims to sell a product or service does not usually please much. So try to be helpful in some way.
Creating a calendar with thematic dates related to your brand and the subject you are talking about is an excellent choice for differentiated content. Also, hot topics that are on the rise for some reason are also great links to get into the discussion and gain visibility. Also, remember: Have good judgment and avoid unnecessary polemics.
Interact with your audience
One of the main advantages of social networks concerning traditional media is the possibility of interacting with users quickly and without intermediaries. So use and abuse this contact!
Make inquiries, ask for the opinion. Let your audience feel part of your business. So you're going to have a greater engagement with your content, and more than just a reader, you can become a fan of what you produce – much better, right?
So creating and maintaining a relationship with your audience through dialogue is one of the top tips on social media management. Be sure to respond to comments even when they are harmful. The results for those who act with warmth and attention are amazing.
Recognize mistakes
In the case of embarrassing situations, do not pretend that nothing happened. Talk about it, recognize if there have been any mistakes, apologize and, above all, tell what you are doing to correct or minimize the effects of any errors.
Without a doubt, this will increase people's empathy towards you or your brand. After all, nobody likes arrogance or people who think they're always right, do not they?
Monitor the network
In addition to the comment field of your blog or your channels on social networks, people also talk about you elsewhere. Therefore, monitoring the network is important not to get stuck in a bubble.
Knowing what people say about you, your competitors and the topic you are addressing is critical to making social media management useful. There are tools – free and paid – where you can register keywords to track what is of interest to you.
It is important to remember that the interaction with the public can be done in other places and other contexts, not only when they comment on your blog, for example.
Stay tuned to the competition
Many people think that following the competition means copying everything they do good. Well, know that if your strategy is this, it will probably be a failure.
Entirely different from copying is knowing how to critically evaluate strengths and weaknesses to improve one's business – without losing one's identity, of course.
Invest in ads
With frequent changes in the algorithms of major social networks, organically reaching many people – that is, without paying – is practically impossible, especially on Facebook. The content can be excellent, but if people do not have access, the work will have been in vain.
In this context, investing in ads is critical to good social media management. The advantage is that you do not need large budgets for this compared to traditional media, and you can still optimize the ads by targeting them to who matters.
If your content is about men's fashion, for example, it does not make sense for your ads to reach women. Of course, they may also be interested in the subject, but the likelihood of interest will be higher among men.
Analyze the results
What content were most accessed on your blog? Which post was most shared on social networks? These results should be considered in your content planning as they will indicate the topics that are raising your audience's most significant interest.
So be sure to follow closely the results of each action you take. That way, you'll know what's working or not, and can change your strategies if necessary.
In today's article, you've checked out some of the best practices for social networking that brings results. With a little bit of time and dedication, you can put them into practice and improve your results.
Now, share this article on social networks, so your contacts also have access to these valuable tips for anyone who wants to succeed on the net!