Do you have an e-commerce and have not yet sent newsletters to promote your business? Then you will not know exactly what a newsletter is and what it does.
Do you have an e-commerce or a blog and have not yet sent newsletters to promote your business? Then you will not know precisely what a newsletter is and what it does. Briefly, it is still the primary tools of Email Marketing, and they generate better results at a very reduced price when used correctly.
Imagine a way to get in touch with your readers without continually bothering them with uninteresting subjects. Sending newsletters, associated with an email marketing strategy is just that.
In this post, we will talk about its importance, how to use and who can be used.
A newsletter is a tool used to communicate regularly with your subscribers, delivering the information you want in your email boxes, these messages can contain simple text or a structure composed of images and formatted text.
In practice, we all receive several newsletters daily, and it is, in a sense, a way to maintain regular contact with the brands we follow.
What is the purpose of a newsletter?
Newsletters are often used by people who have websites, blogs, or e-commerce to advertise a product, content, article, communicate an event, or engage in remarketing campaigns, such as the abandoned cart — not forgetting the typical transactional communication (order confirmation, sending, etc.).
Speaking more globally, the newsletter has the following purpose:
Maintain a Regular Contact
That your website or blog does not fall into oblivion
Increase Visitors, Encourage Visitors to Visit
Send Different Types of Content to Relevant
Create Visiting Habits
Attract Traffic.
Email marketing, where newsletters are included, continues to be an inescapable topic when it comes to digital marketing, because it may be the channel where we can further personalize our communication and, if well worked, do not massacre the user with repeated messages or useless.
However, as necessary as that is the low cost that each shipment has.
If you have an e-commerce you surely know how much this can impact your sales, your profit margin and also the potential that brings you in the relationship with your customers.
So is it worth investing in email marketing and in sending newsletters? Of course yes!
However, is it easy to send newsletters? Not really.
Also, the truth is that there are many businesses already understood that email marketing and the sending of newsletters works, however, do not know how to start and so are leaving an essential tool on the table.
In practice, the sending of a newsletter presupposes a multidisciplinary knowledge, since the one who sends the newsletter, has to elaborate the design of the newsletter, to prepare the message that wishes to pass, to define objectives, to send and to know to analyze the results of this sending.
However, regarding the sending of the newsletter, we will talk later in this article.
Well, the term email marketing is an all or nothing self-explanatory. After all, what is email marketing? Email marketing is an indispensable part of Digital Marketing that, in a very brief way, uses email as a sales channel and as a means of maintaining regular communication with its audience.
It is the oldest technique in the world of digital marketing and remains, to date, as the best (without any realistic prediction that it can be dethroned).
We can always think of email marketing as the strategic component that uses the email channel for, while the newsletter is the element that allows the application of the same strategy in the same channel (email).
A newsletter is built based on the HTML language, with precise rules of construction, something different from those used in the sites, as it faces numerous software that will interpret this HTML and then show the user.
The process of building a newsletter, from its HTML code, will undoubtedly be time-consuming, something complex but, above all, unnecessary.
Currently, there are online software dedicated to the construction of newsletters, with systems that greatly simplify the construction process, allowing those who are creating the newsletter, to worry mainly about the message and, later, data analysis.
Even simpler is the use of templates/newsletters templates. E-goi e-mail publishers have templates already created, some of them more generic, others themed, such as themes suitable for Christmas, Valentine's Day, Mother's Day, Father's Day and even templates to integrate with your online store Magento and / WordPress (WooCommerce).
If you need to send a newsletter at Christmas, Valentine's Day or any other commercial date there are already hundreds of themed templates at your disposal.
You can choose a predefined structure or choose to make your template in the editor.
When you finish the newsletter structure, go to the content. At this stage, you will need to know what your newsletter contains and set your goal well.
1 – Insert your sender
When sending your newsletters, you always have to insert a sender with your domain, which is easy to identify by the customer. Otherwise, many readers will not open it.
This is mainly because a lot of people do not distinguish from sending massive emails, which is very different.
First of all, because newsletters are sent periodically and to people who have subscribed to it before, for something that has aroused interest in receiving information about your business.
Therefore, it is crucial to mention the name of your company in the submissions that it does because it may raise the interest in the reader the more valuable and recognized your brand.
Never use an email on your senders such as Yahoo, Hotmail, and Gmail, because apart from a natural distrust it will cause, there is an excellent possibility that the services themselves refuse to enter the messages, or catalog them as SPAM.
2 – Subject
This is one of the main responsible (if not the biggest) for getting a good opening rate.
However, not so easy or straightforward to write a good subject. It takes time and creativity to get the readers' attention. So be succinct, objective and try to arouse curiosity in your readers.
Regarding the content you are inserting in your newsletters, please be aware that, although readers have subscribed to your newsletter, they will not want to like receiving your offers constantly.
Choose the content you want to send well and do not send everything at once, send it sporadically and well targeted.
Lastly, the content of your newsletter should be mostly educational to build empathy with the reader and generate authority on the subject on which your business is based.
You will see that you will be more relevant in sending your promotional campaigns and you will have better results.
4 – Sending
Sending Newsletters should be done through Email Marketing tools that allow you to communicate easily and quickly with the recipient. You can send e-mails aiming to gain more brand awareness and loyalty from your readers or sell more.
However, when you have finished your newsletter, you can send it to your contact list. If you do not have a contact list or it is not an extensive list, and you want to increase it, you can do so through several Contact Capture strategies.
Concerning Capturing Contacts, this is only possible through some tools such as forms, landing pages or squeeze pages.
These tools are used to collect contact information from your readers for later use for other purposes such as sending newsletters.
However, these are not just the only tools that can catch contacts or make your list grow. Facebook Lead Ads also has this goal.
Are you clear? Then move on to the next step!
5. The Segmentation!
Many companies idealize creating newsletters however, they do not know that they need to segment their database and confuse newsletters with massive emails. This is completely wrong.
Segmentation is , and newsletters should be submitted depending on the interests of the reader.
However, for this to be possible, after having collected the data of your subscribers through forms, landing pages, squeeze pages or even through Facebook Lead Ads it is necessary to do the segmentation of all your contacts. When I speak in segmentation this can be done in two ways:
Lists: When we identify a group of people with the same interests and group them.
Tags: These are used to further target in a single contact or multiple contacts at the same time. For example, You'd like to submit an offer but only for premium customers, so assign a tag with the offer's name.
So you can form a group with similar characteristics and send them relevant content. This type of targeting can be used by online stores, websites or blogs and can use various criteria, for example, gender, age, interests, location, among others.
As previously mentioned, Newsletters require a multidisciplinary knowledge and, without resorting to an Email Marketing service, would become a very time-consuming process, something complex, affecting even the return that this channel could give and gives.
E-goi, more than Email Marketing, has a Multichannel system, where among several channels like SMS, Voice, Web Push, Push, has Email, with all the necessary tools for quickly creating newsletters, segmentation, and automated submission.
To create the structure and design of the newsletter itself, you can use the Editor in which, through simple drag & drop, you can build a newsletter without resorting to any HTML code, which is entirely adaptable to all devices (responsive).
This way you will have much more time to think more about the message and the entire Email Marketing strategy that you will be behind the submissions.
The use of Marketing Automation as strategic resource of Email Marketing
A bet on the creation of newsletters, based on an Email Marketing strategy will always be incomplete without the use of the Marketing Automation tool.
It is an essential resource to automate many shipping processes, such as:
Do not submit this campaign if you did not open the previous campaigns;
If a user does not open an email at 1 month, submit a recovery campaign;
If a potential customer left products in the cart in their e-commerce, send those same products as a suggestion by email;
These are some Marketing Automation ideas that you can implement with some simplicity.
The process can be time-consuming in the first phase when everything is set up and even when it is being optimized, but this time will be recovered later and with much better results.
It is a feature available in E-goi and should not be overlooked, not only for these reasons already presented but above all because it crosses in the Automation system the interconnection of all available channels (Email, SMS, Web Push, Push, Voice, etc.).
Integrations and Plugins – E-goi
As we saw earlier, sending newsletters is even a relatively simple process. What complicates a little more is an Email Marketing itself because it involves strategic thinking.
E-goi, with the tools for building newsletters and Automation, has already greatly simplified this process, but what complements this process is the integration between E-goi and the numerous existing platforms, such as the case of WordPress, Magento, Prestashop, Shopify, Facebook, and others.
You can check here all the existing integrations with E-goi.
1. Facebook Lead Ads
You are beginning to understand what a newsletter is and what you have to do to develop one. However, you do not have a contact list that big or even have one.
Facebook Lead Ads consists of posting ads on Facebook or Instagram, which is aimed at generating leads (email contacts, mobile phone, etc.).
What distinguishes this announcement from the rest of the existing Facebook is that they already include a contact form that allows people to show interest in a particular product or service.
Working all within Facebook, this form, when accessed by the user, appears already pre-filled with the same data that the user has on Facebook, making it easier to obtain them.
Using E-goi integration, these same data can be automatically sent to the E-goi list and can be identified with a tag (segmentation).
If you want to know how to use Facebook Lead Ads see here.
2. Plugin WordPress / WooCommerce
The plugin for WordPress / WooCommerce in addition to integrating E-goi with the main CMS in the market, is a great tool to have in your site / store, allowing you to use features such as:
Forms;
Synchronization of contacts;
Use of RSS (create a feed with the latest posts, so on the side of E-goi create an automatism like: whenever a new post is posted, send a newsletter)
Possibility of creating Abandoned Cart automation in WooCommerce;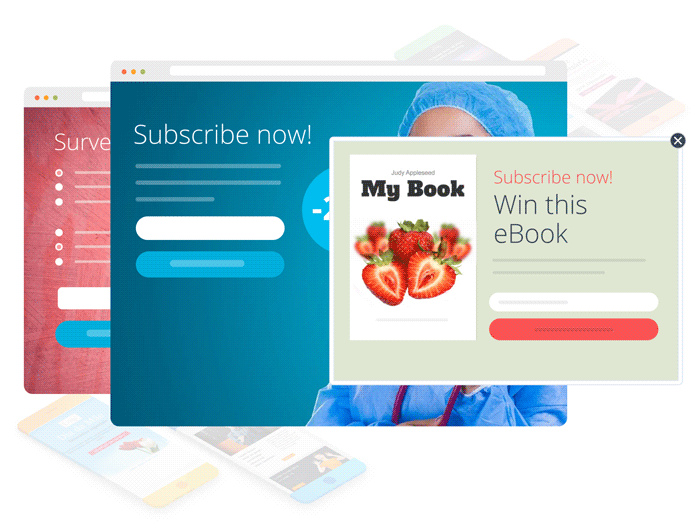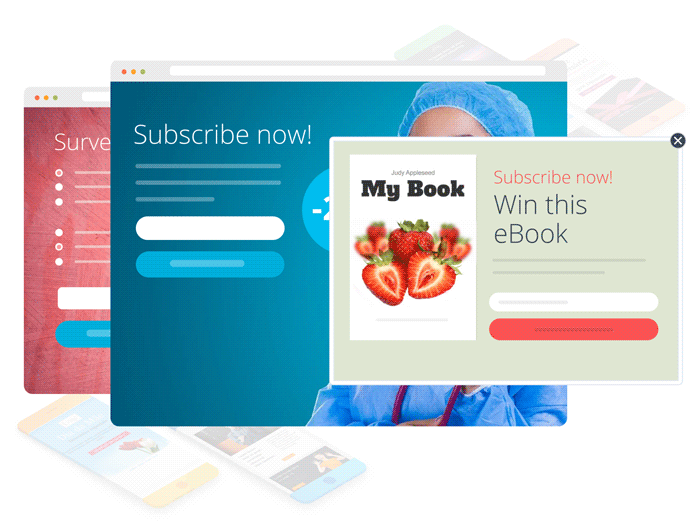 And many other features you can find here on the WordPress page or WooCommerce.
3. Plugin Magento
It can be considered one of the most useful tools for e-commerce because it allows you to anticipate the needs of the clients giving an analysis of the navigation of the user.
This plugin also lets you know how many customers have left the cart, enabling you to contact them through a newsletter to showcase possible products that will interest your customers.
Do not forget that with multichannel automation you can create cart abandonment, welcome, birthday, among others campaigns and send them by email, SMS or push automatically.
4. Plugin Shopify
E-goi has an integration with Shopify that allows you to track, communicate with customers and make remarketing campaigns to increase your conversion and consequently your sales.
Shopify is a platform that allows you to anticipate the needs of your customers and has multi-channel marketing automation that allows you to create automatic campaigns by email or SMS of welcome, birthday, abandoned cart, among others.
Conclusion:
If you had doubts about the effectiveness of the email marketing channel and the sending of newsletters, I believe we've helped clarify for you to get a clearer idea of everything you can do to start sending out your newsletters.
In this article, you have numerous tips on how you can raise the simple sending of a newsletter to an essential email marketing resource to be applied to Blogs or E-commerce Stores.
Regardless of the platform, you are using, E-goi already has integrations with the main ones, so it has everything to close the cycle of communication through Email, from the process of capturing, sending and remarketing.
Do not overlook this channel, let alone the potential it has when applied with a strategy behind.